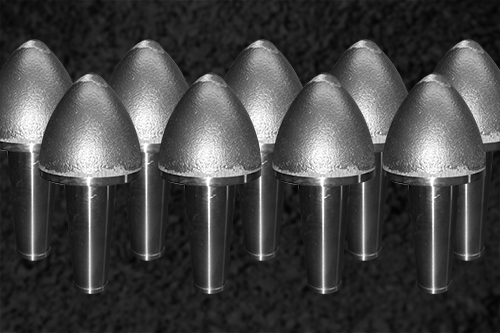 Crushing Teeth
After several years of testing and continued innovation, only Domite® has developed the ability to produce diffusion bonded chrome-white-iron that can withstand the severe impact and shear forces of crushing and digging teeth.
Incorporating a tooled steel shank Domite® Roll Crusher teeth offer 8-10 times the wear life of standard hardfaced roll crusher teeth.
Please contact us to discuss sizes and applications.