Domite® has established a reputation as the solution for high abrasion and impact in the mining, quarry & construction industries, and has numerous applications in the sugar, recycling, cement, mineral processing and dredging industries among others.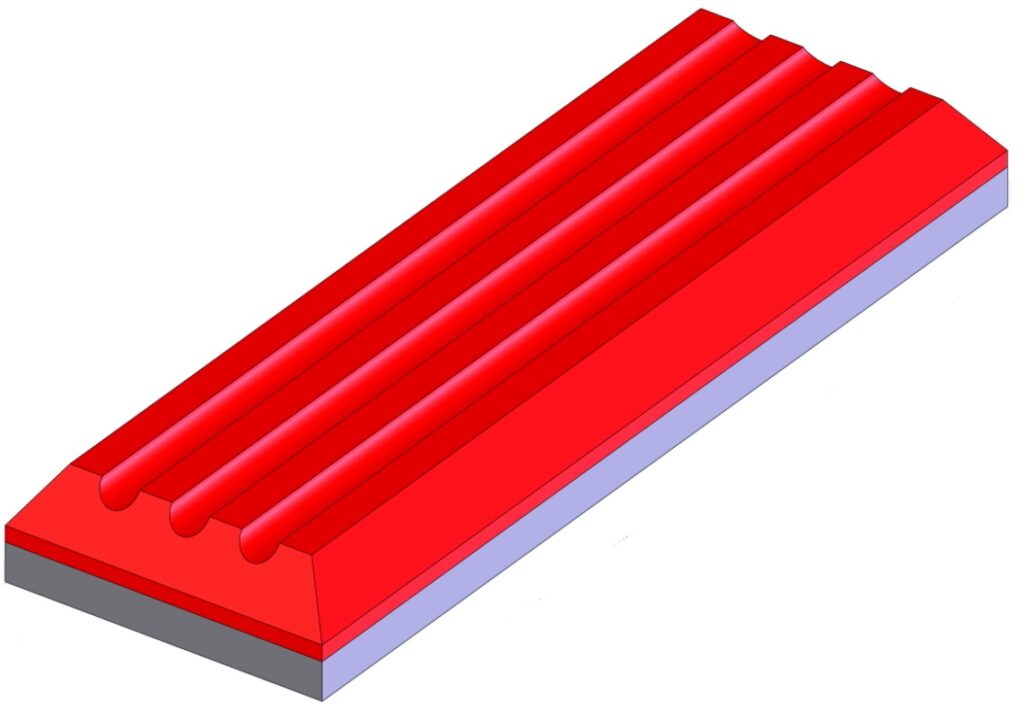 Skid Bars
Retangular & Harringbone
Tapered & rounded edges to deflect impact.
Wear channels which pack with ore creating ore on ore wear.
Various Shapes & Sizes allow for custom configurations to best fit your bucket Simple weld procedure – no pre or post heating required
Superior wear resistance results in greater utilization of your leading assets Domite is 725+ BHN on average lasts 5 – 10x longer than AR500
Skid Plates
Square & Rectangular with Domed Edges
DOMITE® creates custom shapes and sizes specifically designed for your application.
Custom Parts