Direct replacement parts for Hensley Bolt-On Runners
Take the same ease of function of the OEM Bolt-On Runners but INCREASE the wear resistance!
Domite Wear Technology offers a Superior Bi-Metalic Bolt On wear runner.
The Domite wear runner features a 725+ Brinell Chrome White Iron Wear Face (vs the OEM's 400 BHN) for maximum Abrasion & Impact resistance!
The wear runner fits on existing Hensley Bolt On bases already in service, so no need for expensive or timely site redesigns.
The runner includes 4x wear indicators, when the Wear material is worn down and an indicator visable, you'll know its time to change it out.
Suitable for Fixed and Mobile applications; Buckets / Shovels / Lower shell protection / Impact walls / Skirting on Conveyors / Reclaim Feeders.
Caps, bases and hardware available.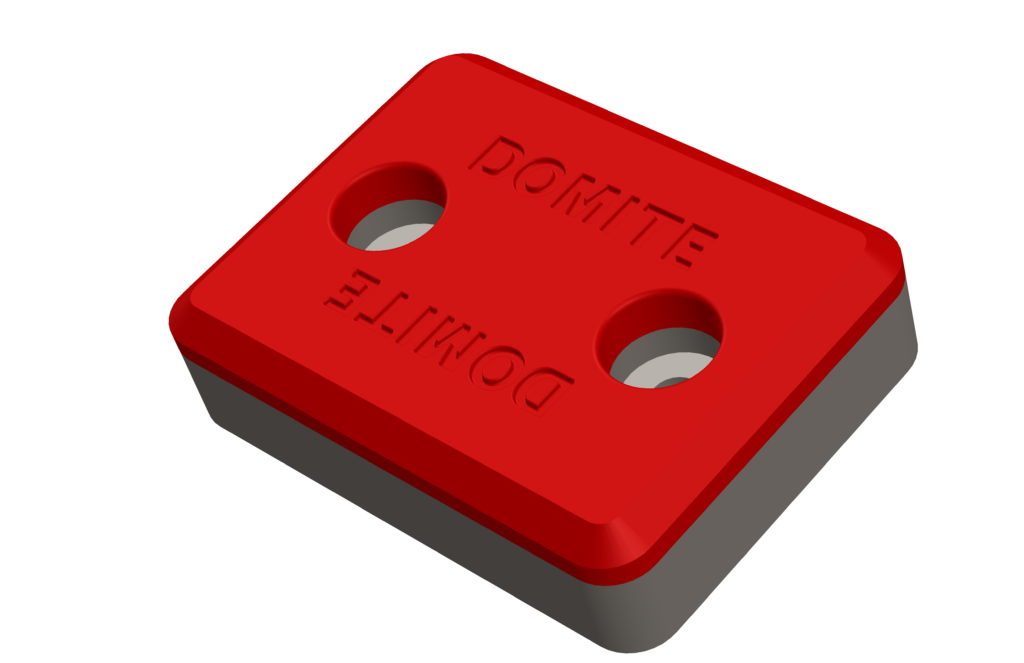 DOMITE® creates custom shapes and sizes specifically designed for your application.
Custom Parts