Discharge Protection
Protect the dove tail or discharge end of your haul truck with Domite.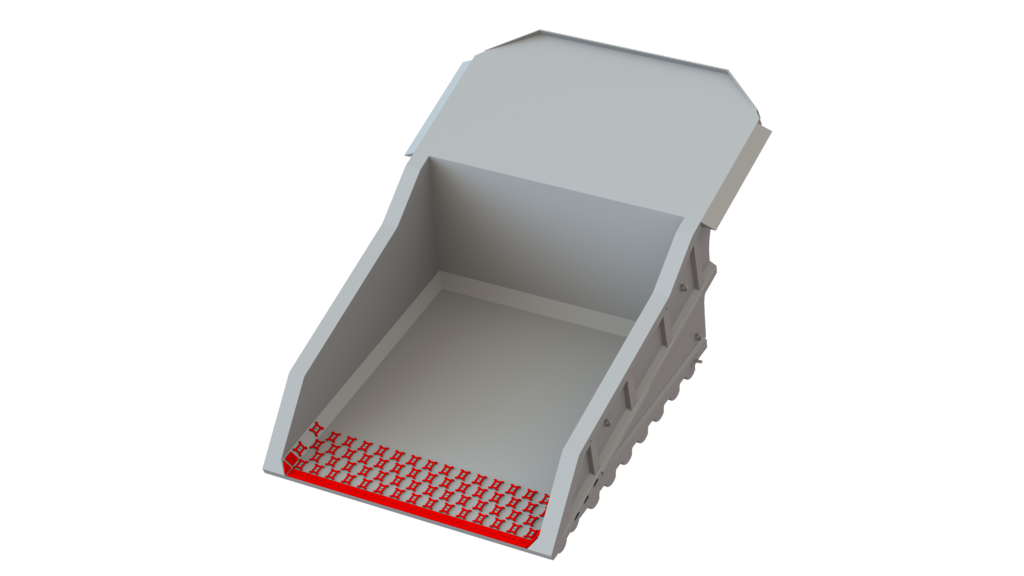 Haul Truck Protection Benefits
Domite Wear Technology offers a Superior Bi-Metalic mechanical wear runner – Domite Grav Lock as well as weld in liners custom made to suit your application.

Alloy Rich – Chrome, Moly & Tungsten Carbides
Domite has a homogeneous carbide matrix – reducing risk of
Spalling experienced with CCO
The Domite wear runner features a 725+ Brinell Wear Face (vs competitors 320- 400 BHN) for maximum Abrasion & Impact resistance!
Quick & Easy installation. Once the base plate is welded in place slide the Domite wear cap over top.
Engineered internal tapers plus lock hold the Wear Cap to the Base plate.
The runner includes wear indicators, when the Wear material is worn down and
an indicator visible, you will know its time to change it out.
Safer & Easier to change than conventional weld/bolt on wear liners, greatly reducing change out & downtime.
No expensive or complicated cutting or forming required
Light & easy handle
The Re-usable Base plate is protected on all 4 sides.
Facilitates one sided attachment.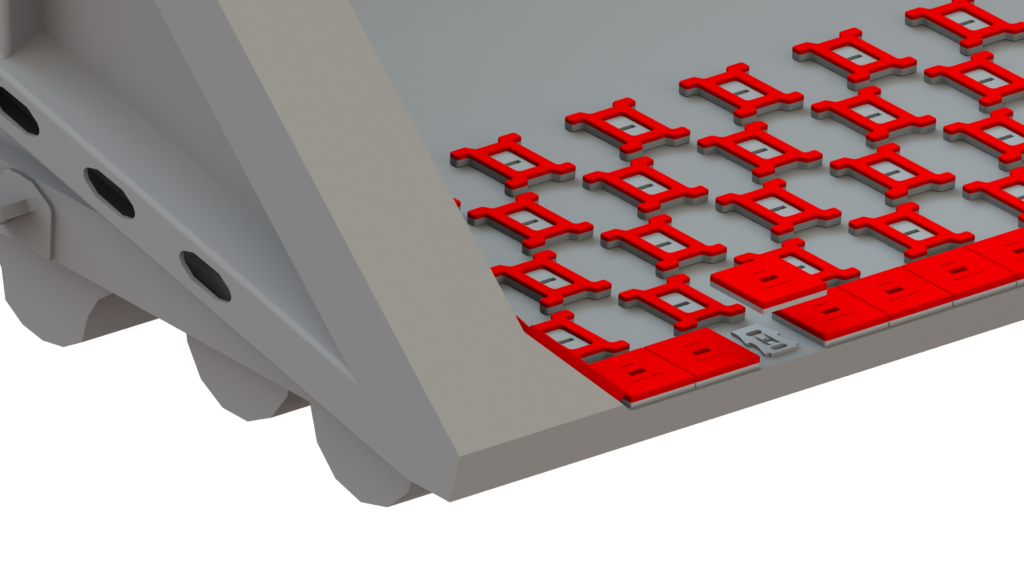 DOMITE® creates custom shapes and sizes specifically designed for your application.
Custom Parts