Pipe Spools
Domite make a range of straight and curved High Chrome White Iron cast pipe spools. These can be either in an as cast or pressure rated casing (as seen below). We can offer these as mechanical so the spools can be swapped out of the casing in high wear areas.
Rolls
Consider our rolls as either a one-piece or sleeve approach that resists wear from hot billets so well that it still looks like new when other materials are ready to retire. For example cooling bed run-out rolls previously made of steel with hard facing applied has their life increased from 3.5 month to 2 years, while in another case life increased from 2 years to 5 years.
Runout,
Roller sleeves,
V rolls
Discharge rolls
Shotblast rolls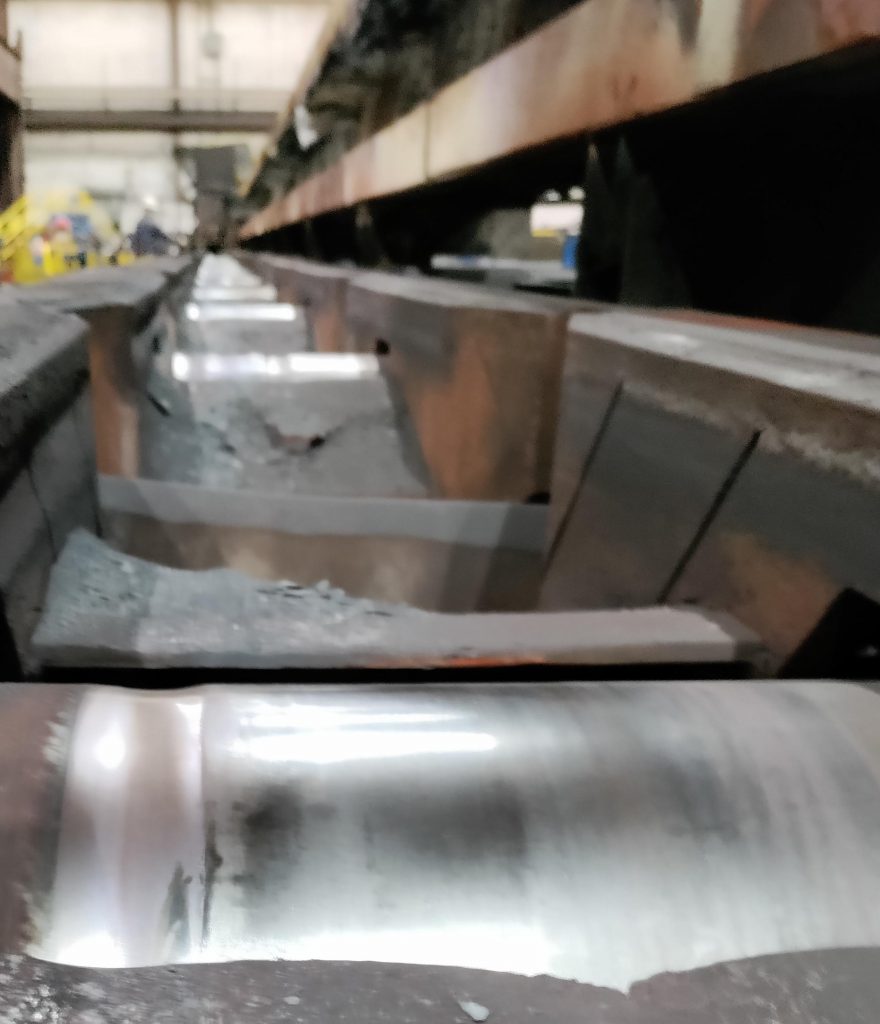 DOMITE® creates custom shapes and sizes specifically designed for your application.
Custom Parts