Mechanical Wear Protection
Superior bi-metallic mechanical wear protection
The Domite wear cap features a 725+ brinell chrome white iron wear face (vs competitors 320-400 BHN) for maximum abrasion resistance, alloy steel backer provides impact resistance!
Alloy rich – chrome, moly & tungsten primary carbides. Extends life 9 x from AR450
Quick & easy installation. Once the base plate is welded in place simply slide the Domite wear cap over top, no hot-works, no bolting
Safer & easier to change than conventional weld / bolt in liners, greatly reducing maintenance change out & downtime in confined spaces.
Facilitates one sided attachment, no access to the back required.
The runner includes 2 x wear indicators, when the wear material is worn down and an indicator
Visible, it will alert maintenance personnel its time to invert or change the cap out.
Engineered internal tapers hold the wear cap to the base plate.
The re-usable base plate is protected from wear.
Gravity held and lockable options available.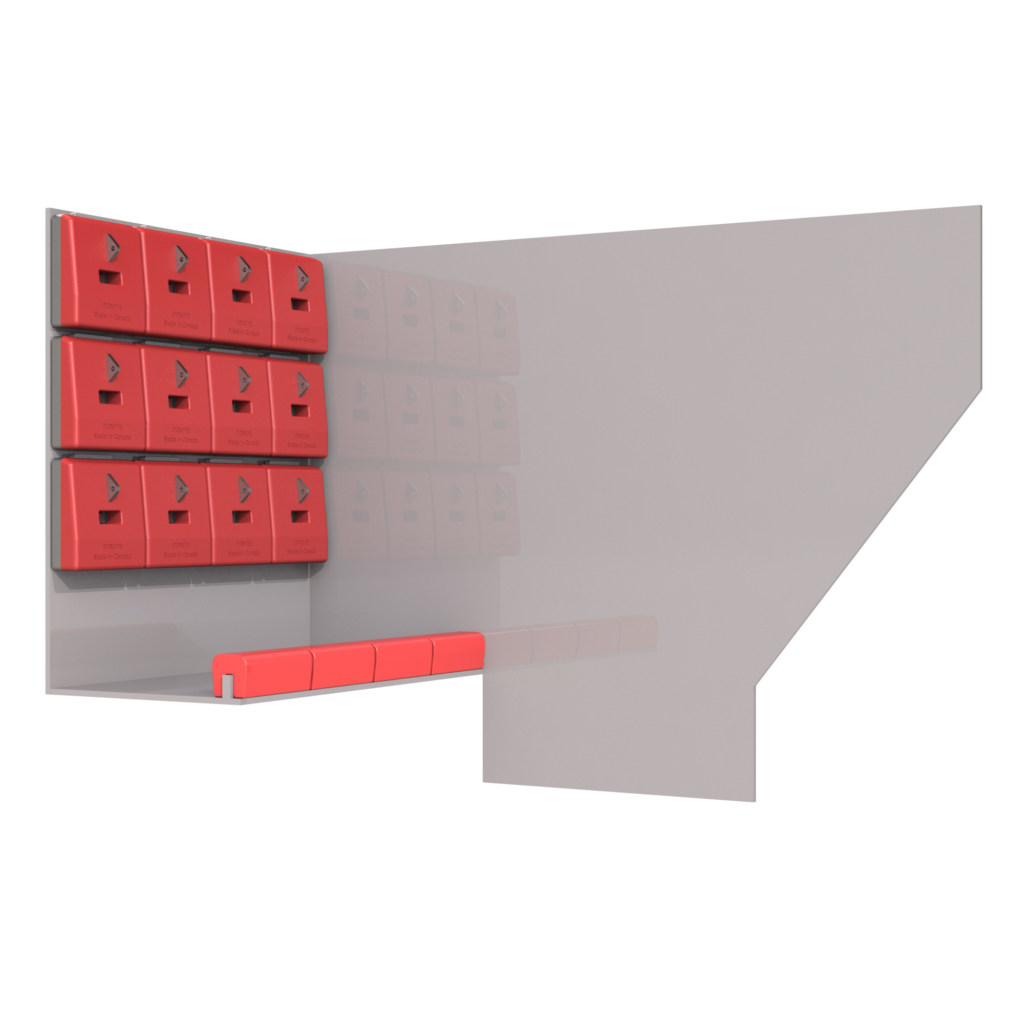 Different Styles Allows for Use in Multiple Applications
Both gravity held hanging and locking options available.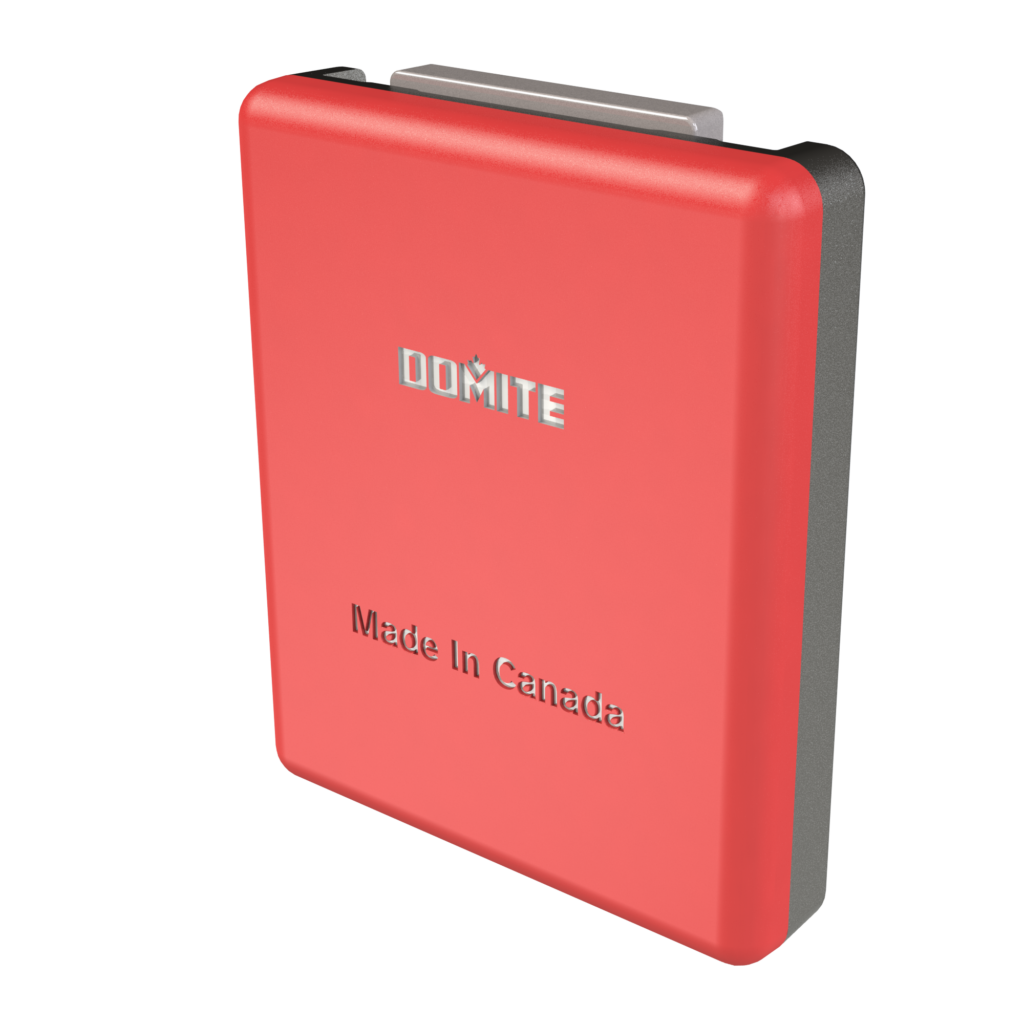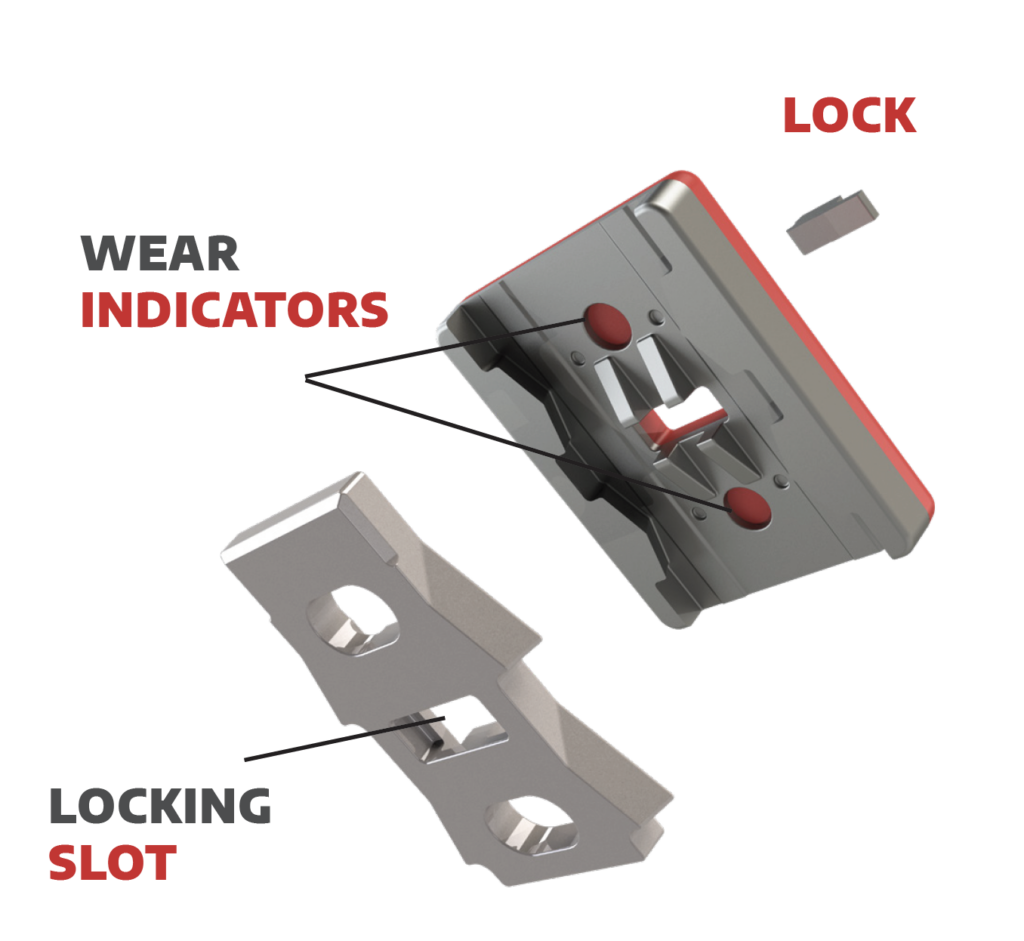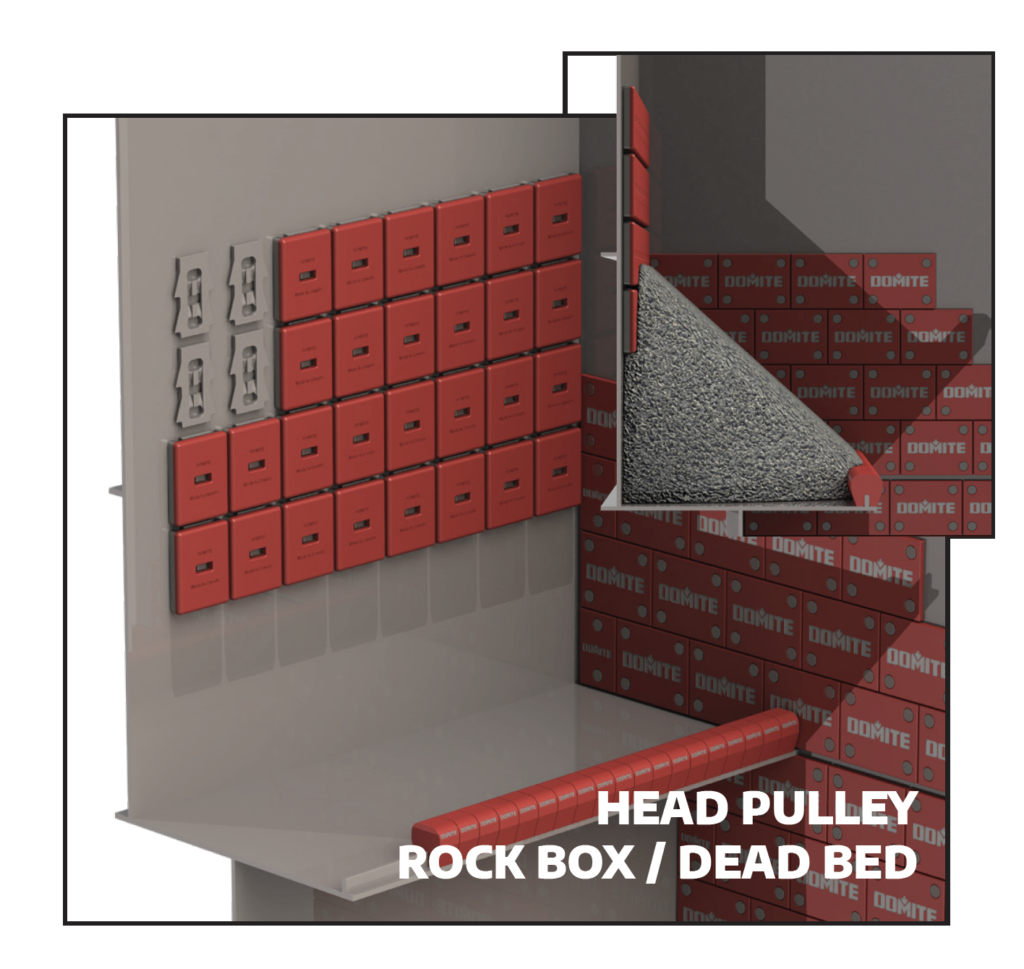 DOMITE® creates custom shapes and sizes specifically designed for your application.
Custom Parts